Nail Down Hardwood Flooring Installation
Hardwood Flooring installation
It's important to keep installation top of mind, no matter what stage you are in your floor buying journey. Knowing what to consider before, during and after will simplify your buying decision and ensure your hardwood is installed correctly for maximum beauty, performance and durability.
Know your installation options.
With Hardwood, the type of installation method will depend on what product you choose. See the "Installation" section on the product page for details. Solid hardwood requires staple, nails or glue. Many engineered wood products can be floated or installed with staples or glue.
Consider hardwood floor installation challenges.
Are you planning to install in a basement or over concrete slab or radiant heat? Choose an engineered hardwood product instead of solid. Neither type of hardwood should really be installed in a bathroom or laundry room because of the increased chance of water damage
Create an accurate budget.
Don't forget to account for things like removal and disposal of your old floor, subfloor repairs, additional materials, baseboard or shoe molding and transition strips to go in between the rooms that are not getting new flooring) even the cost of moving furniture when budgeting for flooring project.
Bring in a Professional.
Even for experienced DIY enthusiasts, installing hardwood floors with staples, nails or glue can be challenging. We highly recommend hiring an experienced installer.
Our flooring contractors are exclusively trained to install your products, so you can rest assured that your new floor will not only look great, but will be installed correctly buy a professional flooring installer
Prepare the room
Clear out furniture. Remove and dispose of old flooring if necessary. Gently remove any wall base, millwork or trim that you'd like to reuse.
Prepare the subfloor
Be sure the floor you're laying over is dry, clean and flat. If repairs are needed, make those before starting the installation.
Gather additional materials.
Your list could include trim and moldings, underlayment, adhesives, nails, staples, and other materials needed to complete your flooring install.
Acclimate flooring according to instructions.
This crucial step gives the hardwood time to adjust to the environment of the room where it will be installed. We recommend acclimating all solid hardwood flooring, engineered hardwood flooring, laminate flooring, and bamboo flooring but it isn't necessary for luxury vinyl plank flooring (LVP)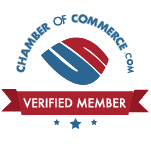 https://widget.trustmary.com/Z_YcDQ8bvk
Allen Park MI 48101 Ann Arbor MI 48103 Ann Arbor MI 48104 Ann Arbor MI 48105 Ann Arbor MI 48106 Ann Arbor MI 48107 Ann Arbor MI 48108 Ann Arbor MI 48109 Ann Arbor MI 48113 Azalia MI 48110 Bay View OH 44870 Belleville MI 48111 Belleville MI 48112 Berkey OH 43504 Berkley MI 48072 Beverly Hills MI 48025 Bingham Farms MI 48025 Birmingham MI 48009 Birmingham MI 48012 Blissfield MI 49228 Bloomfield MI 48301 Bloomfield Township MI 48301 Bridgewater MI 48115 Brighton MI 48114 Brighton MI 48116 Britton MI 49229 Brownstown MI 48193 Brownstown Township MI 48193 Canton MI 48187 Canton MI 4818 8Carleton MI 48117 Center Line MI 48015 Chelsea MI 48118 Clawson MI 48017 Clawson MI 48398 Clay Center OH 43408 Clinton MI 49236 Clinton Township MI 48035 Colton OH 43510 Curtice OH 43412 Dearborn Heights MI 48125 Dearborn Heights MI 48127 Dearborn MI 48120 Dearborn MI 48121 Dearborn MI 48123 Dearborn MI 48124 Dearborn MI 48126 Dearborn MI 48128 Deerfield MI 49238 Delta OH 43515 Detroit MI 48201 Detroit MI 48202 Detroit MI 48203 Detroit MI 48204 Detroit MI 48205 Detroit MI 48206 Detroit MI 48207 Detroit MI 48208 Detroit MI 48209 Detroit MI 48210 Detroit MI 48211 Detroit MI 48213 Detroit MI 48214 Detroit MI 48215 Detroit MI 48216 Detroit MI 48217 Detroit MI 48219 Detroit MI 48221 Detroit MI 48222 Detroit MI 48223 Detroit MI 48224 Detroit MI 48226 Detroit MI 48227 Detroit MI 48228 Detroit MI 48231 Detroit MI 48232 Detroit MI 48233 Detroit MI 48234 Detroit MI 48235 Detroit MI 48238 Detroit MI 48242 Detroit MI 48243 Detroit MI 48244 Detroit MI 48255 Detroit MI 48260 Detroit MI 48264 Detroit MI 48265 Detroit MI 48266 Detroit MI 48267 Detroit MI 48268 Detroit MI 48269 Detroit MI 48272 Detroit MI 48275 Detroit MI 48277 Detroit MI 48278 Detroit MI 48279 Detroit MI 48288 Dexter MI 48130 Dunbridge OH 43414 Dundee MI 48131 Eastpointe MI 48021 Ecorse MI 48229 Elmore OH 43416 Erie MI 48133 Farmington Hills MI 48331 Farmington Hills MI 48332Farmington Hills MI 48334Farmington MI 48333Farmington MI 48335Farmington MI 48336Ferndale MI 48220 Flat Rock MI 48134 Forest Park OH 45240 Fraser MI 48026 Garden City MI 48135 Garden City MI 48136 Genoa OH 43430 Grand Rapids OH 43522 Graytown OH 43432 Grosse Ile MI 48138 Grosse Pointe MI 48230 Grosse Pointe Park MI 48230 Grosse Pointe Woods MI 48236 Gypsum OH 43433 Hamburg MI 48139 Hamtramck MI 48212 Harbor View OH 43434 Harper Woods MI 48225 Haskins OH 43525 Hazel Park MI 48030 Holland OH 43528 Huntington Woods MI 48070 Ida MI 48140 Inkster MI 48141 Isle Saint George OH 43436 Jasper MI 49248 Kelleys Island OH 43438 La Salle MI 48145 Lacarne OH 43439 Lakeland MI 48143 Lakeside Marblehead OH 43440 Lambertville MI 48144 Lemoyne OH 43441 Liberty Center OH 43532 Lincoln Park MI 48146 Lindsey OH 43442 Livonia MI 48150 Livonia MI 48151 Livonia MI 48152 Livonia MI 48153 Livonia MI 48154 Luckey OH 43443 Luna Pier MI 48157 Madison Heights MI 48071 Manchester MI 48158 Marblehead OH 43440 Martin OH 43445 Maumee OH 43537 Maybee MI 48159 Melvindale MI 48122 Metamora OH 43540 Middle Bass OH 43446 Milan MI 48160 Millbury OH 43447 Monclova OH 43542 Monroe MI 48161 Monroe MI 48162 Neapolis OH 43547 New Boston MI 48164 New Hudson MI 48165 Newport MI 48166 Northville MI 48167 Northville MI 48168 Northwood OH 43619 Novi MI 48374 Novi MI 48375 Novi MI 48376 Novi MI 48377 Oak Harbor OH 43449 Oak Park MI 48237 Oregon OH 43616 Oregon OH 43618 Ottawa Hills OH 43606 Ottawa Lake MI 49267 Palmyra MI 49268 Pemberville OH 43450 Perrysburg OH 43551 Perrysburg OH 43552 Petersburg MI 49270 Pinckney MI 48169 Pleasant Ridge MI 48069 Plymouth MI 48170 Port Clinton OH 43452 Put in Bay OH 43456 Redford MI 48239 Redford MI 48240 Ridgeway MI 49275 Riga MI 49276 River Rouge MI 48218 Riverview MI 48193 Rockwood MI 48173 Rocky Ridge OH 43458 Romulus MI 48174 Roseville MI 48066 Rossford OH 43460 Royal Oak MI 48067 Royal Oak MI 48068 Royal Oak MI 48073 Saint Clair Shores MI 48080 Saint Clair Shores MI 48081 Saint Clair Shores MI 48082 Salem MI 48175 Saline MI 48176 Samaria MI 48177 Sandusky OH 44870 Sandusky OH 44871 South Lyon MI 48178 South Rockwood MI 48179 Southfield MI 48033 Southfield MI 48034 Southfield MI 48037 Southfield MI 48075 Southfield MI 48076 Southfield MI 48086 Southgate MI 48195 Stony Ridge OH 43463 Swanton OH 43558 Sylvania OH 43560 Sylvania Township OH 43560 Taylor MI 48180 Tecumseh MI 49286 Temperance MI 48182 Toledo OH 43601 Toledo OH 43602 Toledo OH 43603 Toledo OH 43604 Toledo OH 43605 Toledo OH 43606 Toledo OH 43607 Toledo OH 43608 Toledo OH 43609 Toledo OH 43610 Toledo OH 43611 Toledo OH 43612 Toledo OH 43613 Toledo OH 43614 Toledo OH 43615 Toledo OH 43617 Toledo OH 43620 Toledo OH 43623 Toledo OH 43624 Toledo OH 43635 Toledo OH 43652 Toledo OH 43654 Toledo OH 43656 Toledo OH 43657 Toledo OH 43659 Toledo OH 43660 Toledo OH 43661 Toledo OH 43666 Toledo OH 43667 Toledo OH 43681 Toledo OH 43682 Toledo OH 43697 Toledo OH 43699 Tontogany OH 43565 Trenton MI 48183 Walbridge OH 43465 Walled Lake MI 48390 Walled Lake MI 48391 Warren MI 48088 Warren MI 48089 Warren MI 48090 Warren MI 48091 Warren MI 48092 Warren MI 48093 Warren MI 48397 Waterville OH 43566 Wayne MI 48184 West Bloomfield MI 48322 Westland MI 48185 Westland MI 48186 Whiteford Township MI 49267 Whitehouse OH 43571 Whitmore Lake MI 48189 Whittaker MI 48190 Willis MI 48191 Williston OH 43468 Wixom MI 48393 Wolverine Lake MI 48390 Woodville OH 43469 Wyandotte MI 48192 Wyandotte MI 48193 Ypsilanti MI 48197 Ypsilanti MI 48198 Erie County Fulton County Hamilton County Henry County Lenawee County Livingston County Lucas County Macomb County Monroe County Oakland County Ottawa County Sandusky County Washtenaw County Wayne County Wood Count