Flooring And Moore Installation Services
Flooring Installation Contractor near me
Vinyl plank flooring is one of the fastest and most affordable ways to transform a room. This material is made to mimic hardwood or tile, and compared to those materials, shoppers can save $2 or $3 per square foot and very few people will be able to tell that the floor isn't actually wood or tile.
But a lot of pulling off the best vinyl plank flooring transformation comes down to the installer. Tight seams in the right spots and a fitment that doesn't buckle when the floor expands can be tough to achieve without some expertise.
What to Consider When Choosing One of the Best Vinyl Plank Flooring Installers
There's more to having a vinyl plank floor installed than simply dialing up the first installer that pops up in a search engine. Below are some of the most important considerations that shoppers will want to keep in mind when comparing and selecting a vinyl plank flooring installer.
Vinyl plank flooring installers typically work within a certain distance of their shop or warehouse. For this reason, it's important to consider companies' service areas when comparing several installers.
A smaller company may only install flooring within 50 or so miles of its location. Larger companies with multiple locations may have options covering the majority of the country.
Also, there are companies known as aggregators that help put customers in touch with one of the best flooring Companies in their area. These services can be particularly helpful for folks who are having a hard time finding a flooring company near their home.
Estimate Scheduling
Before professional flooring companies begin their installation process, they'll typically send a representative to the home for an estimate. This person will measure the rooms to calculate how much flooring and installation time is needed, as well as note any unique features or designs that the installer might have to work around.
Often, these companies will help potential customers set up a time for an estimate over the phone. Other companies allow customers to schedule these appointments online. This is a convenient feature for busy folks who would rather not make phone calls to schedule their estimate, and they can typically reschedule using the same method if something comes up. Flooring And Moore Installation Services offers this service Free.
In-Home Shopping Option
One of the most exciting parts of a vinyl plank flooring project is when the shopper gets to actually shop. They can compare styles, colors, quality, prices, and even designs to some extent. When they can do it from the comfort of their own home, the process can be even more enjoyable.
During the in-home estimate or consultation process (some companies may combine them), the customer will typically be able to check out several sample materials. They'll also get an idea of the different moldings or transitions that the installer will use when switching from room to room. This gives the customer a better understanding of what goes into the project and how it will impact their home specifically. Flooring And Moore Installation Services offers this service Free.
Pricing and Financing
Pricing and financing are some of the biggest factors a customer needs to keep in mind when considering a vinyl plank floor installation. While these flooring materials are less expensive than wood or tile, they're still a big investment, and shoppers will want to do their research.
Very often, different companies will carry either the same product or very similar products at slightly different prices. Also, the cost of installation may be more or less, depending on the installer. Comparing those prices is critical to ensuring the project remains within budget.
Some vinyl plank flooring companies may offer financing. Financing may come in the form of a credit card or a project loan, but this allows the customer to pay for their floor one month at a time rather than with one big check. Flooring And Moore Installation Services offers this service Free.
Warranty
Things happen. While the hope is that the flooring will last for years and years, issues with manufacturing may cause some of the flooring to fail. For these instances, customers can rely on the flooring's manufacturer warranty (which ranges from 5 years to 50 years or more). But what happens when there are issues with the installation?
While professional installers do know best, even they can make mistakes. Most vinyl plank flooring installers will offer their own warranties to cover their workmanship for that reason. These warranties are generally up to 1 year from the date of installation, but since they may vary from installer to installer, customers will want to check with their prospective installers. Flooring And Moore Installation Services offers 1 year installation warranty.
Our Verdict
Folks who are looking for a wide selection of options, next-day installation, and the convenience of in-home shopping will want to consider Flooring And Moore Installation Services. However, those looking for the best deal might want to start their search with Flooring And Moore Installation Services.
How We Chose the Best Vinyl Plank Flooring Installers
Assembling a list of the best vinyl plank flooring installers isn't a task we took lightly. First, we called upon experience with DIY projects, projects hired out, and home improvement in general to come up with some of the most important features we felt shoppers should look for.
With those important features in mind, we performed extensive research on several vinyl plank flooring installation companies. We compared their service areas, warranties, prices, and services in order to determine which options would meet our criteria and Flooring And Moore Installation Services was one of the best.
Before You Hire One of the Best Vinyl Plank Flooring Installers
Hiring a vinyl plank flooring installer might not be ideal for everyone. In fact, some folks may prefer to learn how to install vinyl plank flooring on their own. However, customers who don't have the time in their busy schedules can benefit from hiring out this project. And since vinyl plank flooring installation is typically a 1- to 2-day process, homeowners don't have to worry about their homes being upended for too long.
Additionally, customers will want to understand that many flooring installers may have hidden fees in their estimates. It's important to ask the company to break down their estimate line by line and explain each of the costs. Even then, they may have a way of inflating costs, so it's important to compare several installers' estimates before choosing an installer.
Cost of Hiring One of the Best Vinyl Plank Flooring Installers
The cost to hire one of the best vinyl plank floor installers ranges between $2 and $5 per square foot. This is in addition to the cost of materials, which typically range between $2 and $6 per square foot. In the end, this brings the average cost of vinyl plank flooring to $2 to $11 per square foot.
Note that installers may or may not include certain costs in their price. For instance, some companies include furniture removal and underlayment (the padding underneath the planks) with their labor costs. Others might charge separately for underlayment and charge a flat fee for removing furniture. It's important to ask what's included in the price.
Also, cheap vinyl plank flooring may not be as comfortable underfoot or do as good a job mimicking real materials, so customers will want to weigh the pros and cons at both ends of the price range.
The Advantages of Hiring One of the Best Vinyl Plank Flooring Installers
Laying vinyl plank flooring is generally easy, but in some cases, knowing which moldings or transitions to use can be tricky. Professional installers have plenty of jobs under their belts and know exactly which pieces of trim or molding to use to ensure their installation looks seamless.
For large installations, hiring a professional vinyl plank flooring installer can be worth it in terms of time alone. These outfits may often send two installers to the home, allowing one to install planks while the other runs back and forth to the material pile to keep things moving. This means less time with the house in shambles as is often the case with DIYers.
Gaps around the edges, chipped faces, and other blemishes are telltale signs of a poor DIY vinyl flooring installation. With a professional installer, customers know they have a warranty to rely on, so should the installer make a careless mistake, the work is covered and the company will fix it.
Professional installers know which moldings and trim to use for different scenarios.
Professional installers can finish a vinyl plank flooring installation sooner than a DIYer.
Customers who hire pros to install their floors have a labor warranty to fall back on should the floor have gaps or chips.
Prime Benefits of Using LVP Flooring
Luxury vinyl planks are water-resistant, soft, pliable, and easy to cut. This makes the planks easily malleable and customizable for every application. You also don't need a lot of tools to install vinyl flooring. We do recommend a tapping block, pull bar, and shims, which can help you position the planks into place. Other tools are optional, as we will explain as we delve into the floor installation process.
Installing Vinyl Plank Flooring in the Bathroom
Vinyl plank flooring is an excellent choice for the bathroom. Each tile stands up to moisture and stains and, no matter the texture, the flooring is a joy to walk on. The flooring can also be installed over your existing floor for an easy afternoon project.
Bathroom vinyl can look shoddy if the job isn't done right. For that reason, we recommend that you only trust your bathroom vinyl plank flooring to the professionals. We have the tools and training to lay the ideal flooring design in your bathroom for a low-maintenance floor choice that always looks its best.
Installing Vinyl Plank Flooring in the Basement
For basements with a nice even concrete subfloor, we recommend durable spc vinyl plank flooring. This flooring option is comprised of stone and vinyl making it stronger.
Installing this vinyl flooring option we recommend plastic vapor barrier be put down first.
Floor Care & Maintenance: How To Clean Vinyl Plank Flooring
Vinyl plank flooring is attractive, yet generally less expensive than wood. It is a good choice for homeowners who want style and appeal, without paying a premium. Vinyl plank flooring is durable and holds up well for years. It is important to know how to clean vinyl plank flooring so that it keeps looking nice, and can last for years.
Keep the Dirt Out
Keeping the dirt out in the first place is a start on being proactive with your plank flooring's cleaning. Have a floor mat at your door to stop some of the dirt from coming in and make sure that family members use it. It's a little harder to tell your guests to use the floor mat but if they see it there, most will make sure to wipe their feet.
Another way to keep your floor cleaner from the get-go is to sweep often. Debris and dirt that is left on your floor has the potential to make it harder to clean later. Sweep daily and keep those doormats or area rugs handy so less harmful grit, chemicals, and dirt is brought in onto your floor.
Choose the Right Cleaner
It doesn't always take the most expensive cleaner to get your floors looking like new.
For stains you can use a mixture of baking soda and water that is a natural way of cleaning.
As far as commercial cleaners, there are many to choose from. Choose one that is specifically made for vinyl plank flooring for the best results. Here are a few to choose from:
Pine-Sol Multi-Surface Cleaner
Pledge Tile & Vinyl Floor Cleaner
Pledge Tile & Vinyl Floor Finish with Future Shine
Armstrong's Once 'n Done Resilient and Ceramic No-Rinse Floor Cleaner
Armstrong Shinekeeper Polish
The Right Way to Clean
Now that you've taken care of the basics, you can clean your vinyl plank flooring to ensure its longevity and attractiveness. One thing to keep in mind is to not use too much water. Over saturating your floor allows moisture to get into the floor's seams, cracks, and edges where it can cause the glue to be less effective. Use water sparingly and never just pour water onto the floor.
But, do keep in mind that it is crucial that you wash away any soap residue. If you have soap scum on your floor, it attracts dirt so you're defeating the entire purpose of cleaning your floor in the first place.
Another thing to know is that your floor does not need wax. Therefore, it is important to get cleaners that do not have wax in them. In fact, even if your floor loses some of its shine, you can find products that restore the look with a sealant or polish that is specifically for no-wax floors. If you were to use a wax product for your no-wax floor, it won't adhere to the floor well and honestly, it just makes a big mess for you to have to clean.
Don't use abrasive cleaners, don't use a beater bar on your vacuum, and never use ammonia. These are all damaging habits that can ruin your floor over time.
Keeping Your Vinyl Plank Flooring Clean is Easy
Honestly, vinyl plank flooring is one of the easier floors to keep clean. As long as you keep it swept and any debris up, don't over-saturate it, and choose the right products, your floor will last you a very long time. Choose a few things to do daily, weekly, and more. For instance, a daily task is to sweep up debris. A weekly task is to use a damp mop and get rid of some of the built-up dirt and grime. And always take care of stains when they happen so they do not actually become a permanent stain.
FAQs
That's a lot of information about the best vinyl plank flooring installers. However, there may still be some questions that need answering. The following are some of the most frequently asked questions about vinyl plank flooring and the installation process.
Q. How much does it cost to install vinyl plank flooring?
The cost to install vinyl flooring planks will generally range between $2 and $5 per square foot, and the flooring itself costs $2 to $6 per square foot. Free services are often built into these costs, including furniture removal.
Q. Is there a difference between vinyl and luxury vinyl plank flooring?
Typically, vinyl flooring is very basic; it may come in large sheets that roll out, or it may come as peel-and-stick tiles. Vinyl flooring costs are comparatively low. Luxury vinyl plank flooring does a much better job of mimicking wood or tile materials and features a locking tongue-and-groove installation process.
Q. Do vinyl plank flooring installers offer free consultations?
Some vinyl plank flooring installers offer free in-home estimates as well as in-home shopping. A rep will come to the home with photos and samples, discuss prices, and help the customer choose an option that works for their home. Flooring And Moore offers this service Free.
Q. How long does it take to finish vinyl plank flooring installation?
Vinyl plank flooring installation is generally very quick when compared to other flooring materials. A professional can install vinyl plank flooring for most projects in less than a day.
Q. How do I find a good and reliable vinyl plank flooring installer?
Check out there online reviews.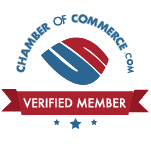 Allen Park MI 48101 Ann Arbor MI 48103 Ann Arbor MI 48104 Ann Arbor MI 48105 Ann Arbor MI 48106 Ann Arbor MI 48107 Ann Arbor MI 48108 Ann Arbor MI 48109 Ann Arbor MI 48113 Azalia MI 48110 Bay View OH 44870 Belleville MI 48111 Belleville MI 48112 Berkey OH 43504 Berkley MI 48072 Beverly Hills MI 48025 Bingham Farms MI 48025 Birmingham MI 48009 Birmingham MI 48012 Blissfield MI 49228 Bloomfield MI 48301 Bloomfield Township MI 48301 Bridgewater MI 48115 Brighton MI 48114 Brighton MI 48116 Britton MI 49229 Brownstown MI 48193 Brownstown Township MI 48193 Canton MI 48187 Canton MI 4818 8Carleton MI 48117 Center Line MI 48015 Chelsea MI 48118 Clawson MI 48017 Clawson MI 48398 Clay Center OH 43408 Clinton MI 49236 Clinton Township MI 48035 Colton OH 43510 Curtice OH 43412 Dearborn Heights MI 48125 Dearborn Heights MI 48127 Dearborn MI 48120 Dearborn MI 48121 Dearborn MI 48123 Dearborn MI 48124 Dearborn MI 48126 Dearborn MI 48128 Deerfield MI 49238 Delta OH 43515 Detroit MI 48201 Detroit MI 48202 Detroit MI 48203 Detroit MI 48204 Detroit MI 48205 Detroit MI 48206 Detroit MI 48207 Detroit MI 48208 Detroit MI 48209 Detroit MI 48210 Detroit MI 48211 Detroit MI 48213 Detroit MI 48214 Detroit MI 48215 Detroit MI 48216 Detroit MI 48217 Detroit MI 48219 Detroit MI 48221 Detroit MI 48222 Detroit MI 48223 Detroit MI 48224 Detroit MI 48226 Detroit MI 48227 Detroit MI 48228 Detroit MI 48231 Detroit MI 48232 Detroit MI 48233 Detroit MI 48234 Detroit MI 48235 Detroit MI 48238 Detroit MI 48242 Detroit MI 48243 Detroit MI 48244 Detroit MI 48255 Detroit MI 48260 Detroit MI 48264 Detroit MI 48265 Detroit MI 48266 Detroit MI 48267 Detroit MI 48268 Detroit MI 48269 Detroit MI 48272 Detroit MI 48275 Detroit MI 48277 Detroit MI 48278 Detroit MI 48279 Detroit MI 48288 Dexter MI 48130 Dunbridge OH 43414 Dundee MI 48131 Eastpointe MI 48021 Ecorse MI 48229 Elmore OH 43416 Erie MI 48133 Farmington Hills MI 48331 Farmington Hills MI 48332Farmington Hills MI 48334Farmington MI 48333Farmington MI 48335Farmington MI 48336Ferndale MI 48220 Flat Rock MI 48134 Forest Park OH 45240 Fraser MI 48026 Garden City MI 48135 Garden City MI 48136 Genoa OH 43430 Grand Rapids OH 43522 Graytown OH 43432 Grosse Ile MI 48138 Grosse Pointe MI 48230 Grosse Pointe Park MI 48230 Grosse Pointe Woods MI 48236 Gypsum OH 43433 Hamburg MI 48139 Hamtramck MI 48212 Harbor View OH 43434 Harper Woods MI 48225 Haskins OH 43525 Hazel Park MI 48030 Holland OH 43528 Huntington Woods MI 48070 Ida MI 48140 Inkster MI 48141 Isle Saint George OH 43436 Jasper MI 49248 Kelleys Island OH 43438 La Salle MI 48145 Lacarne OH 43439 Lakeland MI 48143 Lakeside Marblehead OH 43440 Lambertville MI 48144 Lemoyne OH 43441 Liberty Center OH 43532 Lincoln Park MI 48146 Lindsey OH 43442 Livonia MI 48150 Livonia MI 48151 Livonia MI 48152 Livonia MI 48153 Livonia MI 48154 Luckey OH 43443 Luna Pier MI 48157 Madison Heights MI 48071 Manchester MI 48158 Marblehead OH 43440 Martin OH 43445 Maumee OH 43537 Maybee MI 48159 Melvindale MI 48122 Metamora OH 43540 Middle Bass OH 43446 Milan MI 48160 Millbury OH 43447 Monclova OH 43542 Monroe MI 48161 Monroe MI 48162 Neapolis OH 43547 New Boston MI 48164 New Hudson MI 48165 Newport MI 48166 Northville MI 48167 Northville MI 48168 Northwood OH 43619 Novi MI 48374 Novi MI 48375 Novi MI 48376 Novi MI 48377 Oak Harbor OH 43449 Oak Park MI 48237 Oregon OH 43616 Oregon OH 43618 Ottawa Hills OH 43606 Ottawa Lake MI 49267 Palmyra MI 49268 Pemberville OH 43450 Perrysburg OH 43551 Perrysburg OH 43552 Petersburg MI 49270 Pinckney MI 48169 Pleasant Ridge MI 48069 Plymouth MI 48170 Port Clinton OH 43452 Put in Bay OH 43456 Redford MI 48239 Redford MI 48240 Ridgeway MI 49275 Riga MI 49276 River Rouge MI 48218 Riverview MI 48193 Rockwood MI 48173 Rocky Ridge OH 43458 Romulus MI 48174 Roseville MI 48066 Rossford OH 43460 Royal Oak MI 48067 Royal Oak MI 48068 Royal Oak MI 48073 Saint Clair Shores MI 48080 Saint Clair Shores MI 48081 Saint Clair Shores MI 48082 Salem MI 48175 Saline MI 48176 Samaria MI 48177 Sandusky OH 44870 Sandusky OH 44871 South Lyon MI 48178 South Rockwood MI 48179 Southfield MI 48033 Southfield MI 48034 Southfield MI 48037 Southfield MI 48075 Southfield MI 48076 Southfield MI 48086 Southgate MI 48195 Stony Ridge OH 43463 Swanton OH 43558 Sylvania OH 43560 Sylvania Township OH 43560 Taylor MI 48180 Tecumseh MI 49286 Temperance MI 48182 Toledo OH 43601 Toledo OH 43602 Toledo OH 43603 Toledo OH 43604 Toledo OH 43605 Toledo OH 43606 Toledo OH 43607 Toledo OH 43608 Toledo OH 43609 Toledo OH 43610 Toledo OH 43611 Toledo OH 43612 Toledo OH 43613 Toledo OH 43614 Toledo OH 43615 Toledo OH 43617 Toledo OH 43620 Toledo OH 43623 Toledo OH 43624 Toledo OH 43635 Toledo OH 43652 Toledo OH 43654 Toledo OH 43656 Toledo OH 43657 Toledo OH 43659 Toledo OH 43660 Toledo OH 43661 Toledo OH 43666 Toledo OH 43667 Toledo OH 43681 Toledo OH 43682 Toledo OH 43697 Toledo OH 43699 Tontogany OH 43565 Trenton MI 48183 Walbridge OH 43465 Walled Lake MI 48390 Walled Lake MI 48391 Warren MI 48088 Warren MI 48089 Warren MI 48090 Warren MI 48091 Warren MI 48092 Warren MI 48093 Warren MI 48397 Waterville OH 43566 Wayne MI 48184 West Bloomfield MI 48322 Westland MI 48185 Westland MI 48186 Whiteford Township MI 49267 Whitehouse OH 43571 Whitmore Lake MI 48189 Whittaker MI 48190 Willis MI 48191 Williston OH 43468 Wixom MI 48393 Wolverine Lake MI 48390 Woodville OH 43469 Wyandotte MI 48192 Wyandotte MI 48193 Ypsilanti MI 48197 Ypsilanti MI 48198 Erie County Fulton County Hamilton County Henry County Lenawee County Livingston County Lucas County Macomb County Monroe County Oakland County Ottawa County Sandusky County Washtenaw County Wayne County Wood Count